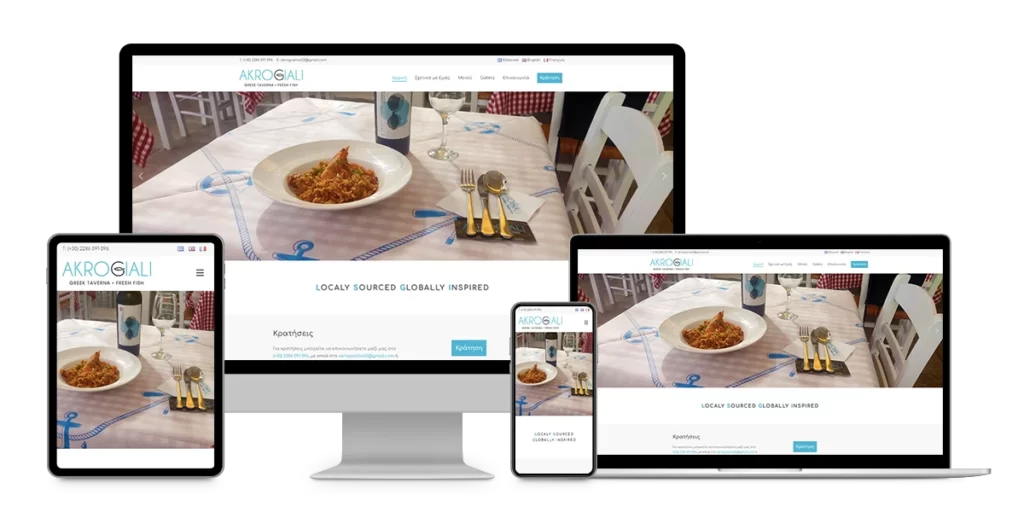 The Client
Akrogiali is Greek island fish tavern offering a quintessential dining experience that captures the essence of Mediterranean cuisine and coastal culture. Delicious seafood offerings and warm hospitality. Expect a relaxed atmosphere with open-air seating by the sparkling sea.
The menu typically features a mouthwatering array of fresh catch, including a variety of grilled, fried, and oven-baked fish, as well as seafood mezes like octopus, calamari, and shrimp. Traditional Greek dishes such as tzatziki, Greek salad, and freshly baked bread are also staples. Meals are accompanied by local wines, ouzo, or raki, creating a perfect pairing with the sea breeze and stunning views.
The Project
The client turned to NexioWeb for the development of a multilingual website with rich downloadable menus and booking functionality.
Link: https://akrogialios.gr/
Technologies
E-commerce
Web Design
Multilingual
Responsive Design
SEO
Custom Plugins
Custom Code
Payment Gateways
Analytics
Product Feed
Social Media