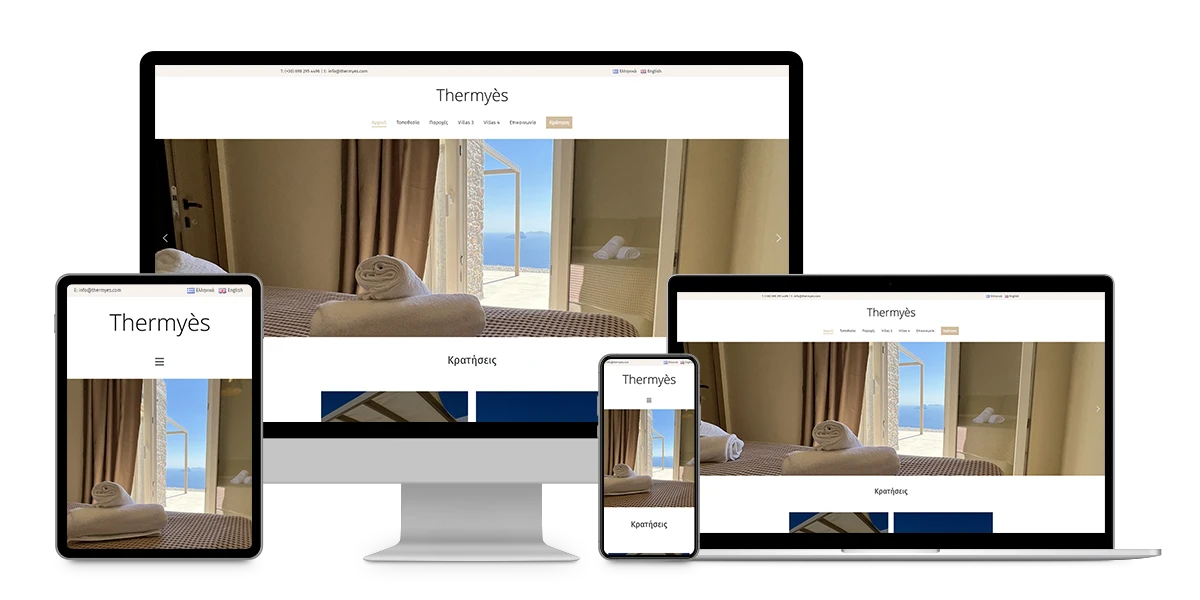 The Client
Charming apartments for rent that provide a tranquil and authentic island experience. These apartments feature cozy outdoor spaces such as balconies or terraces.
Many apartments enjoy breathtaking views of the Aegean Sea and the island's scenic landscapes. These accommodations come equipped with modern amenities like kitchens, bathrooms, and comfortable living spaces.
Whether you're seeking a romantic getaway or a peaceful retreat, renting an apartment in Thermyes Villas Kythnos allows you to immerse yourself in the island's beauty and relaxed lifestyle.
The Project
The client turned to NexioWeb for the development of a clean minimal website while maintaining a rich portfolio and a wide range of services to present to its customers.
Link: https://thermyes.com/
Technologies
Web Design
Responsive Design
SEO
Custom Plugins
Custom Code
Analytics
Social Media